Final NanoExplore project video
How did time pass by so quickly? NanoExplore is already in its final moments. Yordas took this opportunity to ask the project members about their views on the project and how they evaluate its results at the NanoExplore project conference in Thessaloniki in July 2022.
Everyone was asked these questions:
Why is the NanoExplore project relevant?
What did you find most interesting about the NanoExplore project?
What is the most important result of NanoExplore in your eyes?
How can the results of NanoExplore be used to benefit society?
Many different answers were given, reflecting the diversity of relevant topics the project covered. Our final project video of NanoExplore features clips from this interview series. We will also publish each interview in its written form in the weeks to come.
Check out the video below and stay tuned for the detailed interviews!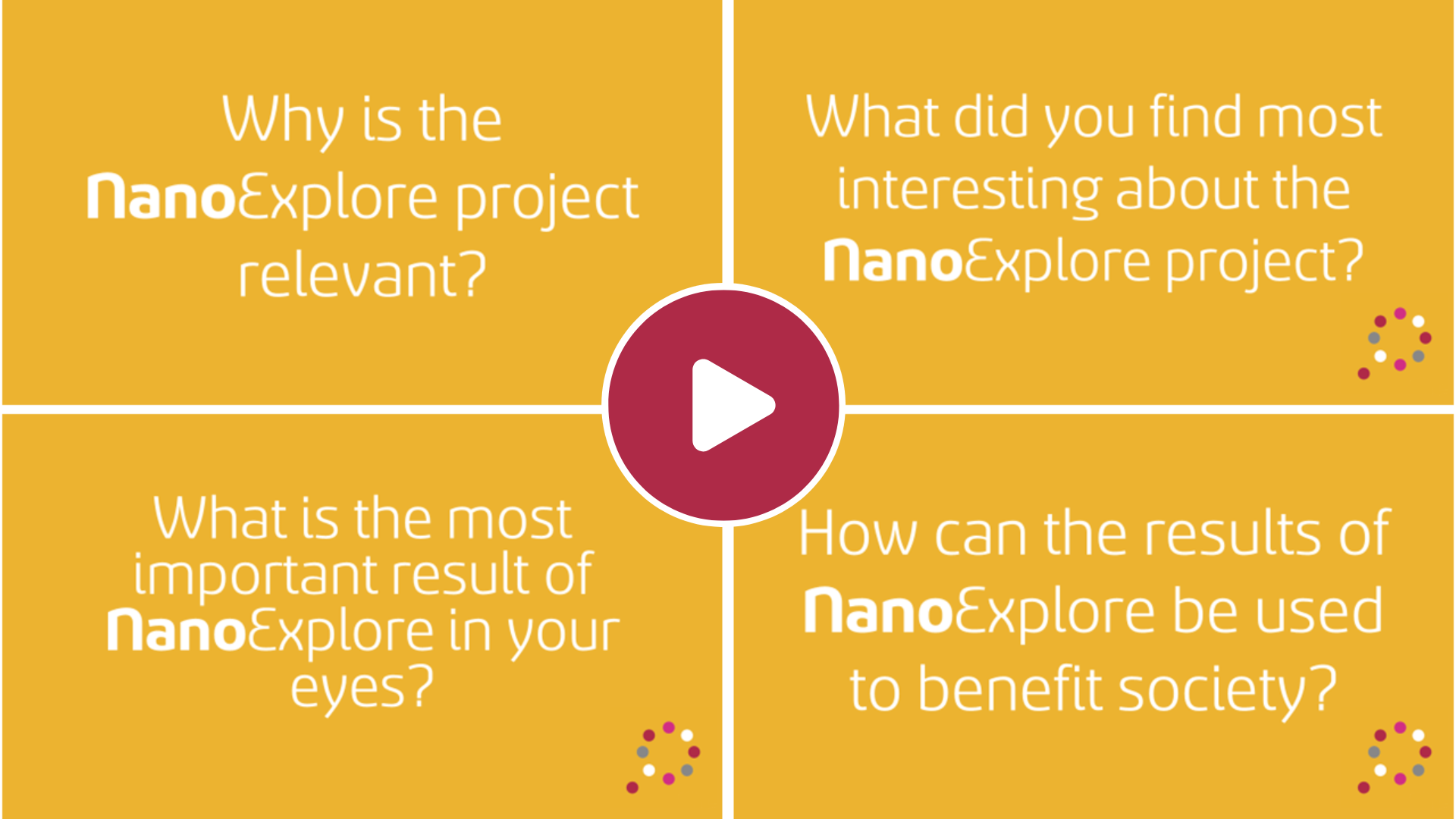 Our project partners take you on a journey through the NanoExplore project.
View website
Cathrin Cailliau from Yordas GmbH, Germany, interviewed the following project members:
Athena Progiou, NanoExplore Project Coordinator, Alcon Consultant Engineers, Greece
Carlos Fito, Head of Health, Safety and Environmental Monitoring Technologies, ITENE research institute, Spain
Aikaterini Maria Zarogianni, Environmental Engineer, Natural Environment and Climate Change Agency (NECCA), Greece
Enrico Bergamaschi, Professor of Occupational Health, University of Torino, Italy
Irina Guseva-Canu, Professor of Occupational Epidemiology, Unisanté, University of Lausanne, Switzerland
Pavla Dohányosová, R&D Technical Responsible, Ramem/Arquimea, Spain
Ernesto González Fernández, Project Manager, ITENE, Spain
Check out the news section of our site for the other interviews ("view more"): NanoExplore news section